Nectre Wood Burning Heaters & Ovens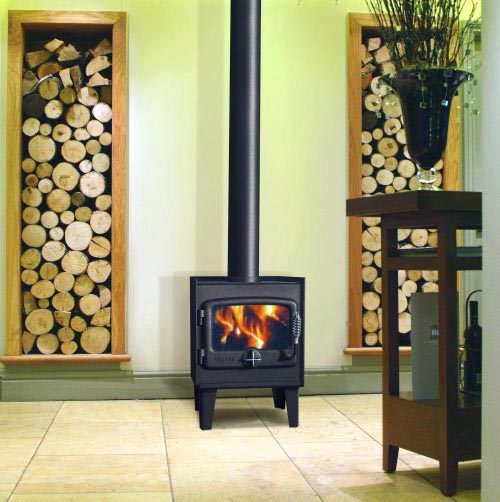 Nectre combustion heaters are wood fires that are very efficient and stylish.
Made in Australia to strict engineering standards they are used around the world.
Your Nectre fire has a character as well as warmth. Ever noticed how people will back up to their Nectre even when the room is obviously warm? It's not only to draw in as much of that lovely deep radiant warmth as possible, but also to interact with the living fire. Nectre has been manufacturing cosy slow combustion fires for more than twenty years.
Nectre N60 Freestanding Wood Fireplace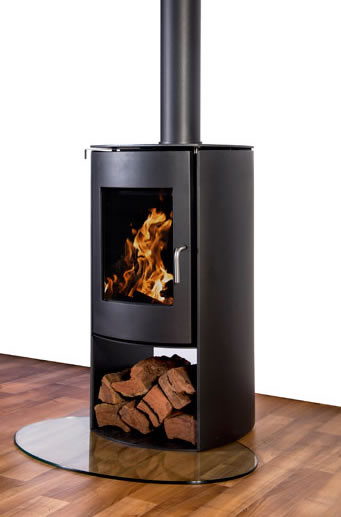 The Australian designed and built Nectre slow combustion wood heaters.
Heating an area up to 150 square metres.
Can be installed onto a glass hearth.
A pan conveniently located under the firebox collects any ash so cleaning is easy.
With four styles to choose from, straight sides, tiled side, curved sides and curved sides with corner top, the new Nectre N60 will look and feel beautiful in any decor.
Nectre MkII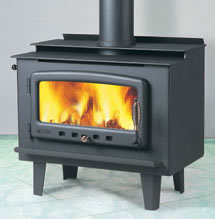 The Nectre MkII combustion heater has simple but elegant lines and is double cased so it can be installed very close to walls or furniture. The double casing also maximises air convection and shifts heated air around your home with great effectiveness.
An output of 22kW (75,000btu) makes the MkII the perfect heater for homes that are hard to heat and where installation is tight. You and your family will live in comfort for years to come.
Nectre 15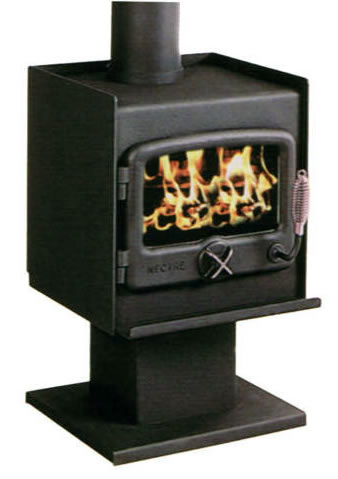 You'll love the warmth and style of this powerful but compact little heater. The Nectre 15 combustion heater produces a remarkable 15kW (56,000btu's) of heat.
That's sufficient to effectively heat 15 squares of any country cottage or suburban home and yet it is small enough to fit almost anywhere. Let winter do its worst. You'll be warm and content with Nectre 15.
Nectre Inbuilt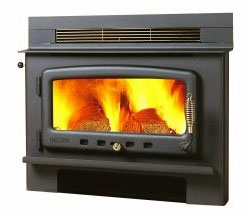 There's nothing like a nice, cosy open fire in the middle of winter...until you take a step back and find its performance isn't, well, quite so cosy in the rest of your house.
The Nectre Inbuilt is perfect for a home with an existing fireplace. It produces 16kW (56,000 btu) - thats around 250% more heat that an open fire. And it uses loads less wood.
The fire box maximises convected warm air and circulates it through your whole home.
Ideal for homes of around 15 squares (140 sq mts)
Nectre Mega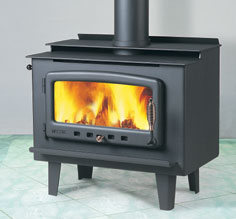 Modern, spacious, open plan living represents the biggest challenge for any heating system. But it's hardly a challenge for our biggest combustion heater, the aptly named, Mega heater.
With an output of 35kW (120,000btu), it's one of Australia's most powerful freestanding heaters and will turn 40 squares of open space into warm, comfortable living area.
Powerful it may be, but the Mega is certainly not a brute to look at, with a softer appearance through its contoured door that opens wide to accept large logs. You can even harness some of Mega's power by fitting the optional water jacket to heat your water system.
Baker's Oven
A unique combination of a heater and an oven, with style from a bygone era.
The Nectre Baker's Oven will cook everything from crispy, fresh bread to succulent juicy roasts.
The cook top takes four large saucepans or pots, and two removable rings make it ideal for wok cooking.
And while it's cooking it spreads cosy warmth through your kitchen and living areas.
With an 11kW output it will heat an area up to 90m2.
An optional domestic hot water boiler can be fitted to supplement your existing hot water system.
As displayed in the diagram, once the fire has been established the Baker's Oven bypass damper can be closed, redirecting the hot flue gases over the sides of the firebox down around the oven. This system is designed to retain the heat for as long as possible.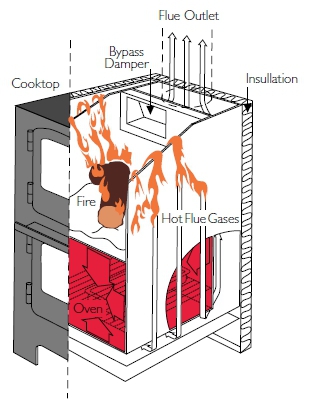 Big Baker's Oven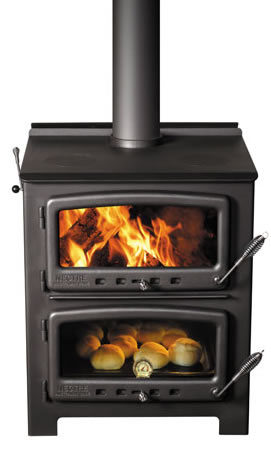 The BIG Bakers oven comes out after many years of people asking for a larger model of the very successful standard bakers oven.
It has the ability with its large firebox to heat areas up to 180 square metres.
Featuring a top air and bottom air control on the door it gives you great control of the fire just like our traditional Nectre wood fires.
Bottom air through the door makes it a very easy fire to light and the top air provides an air wash over the glass to assist in keeping the glass clean.
A simple lever on the side of the BIG bakers oven opens and closes the oven bypass damper giving you control of the oven temperature. Roasts, bread and casseroles are all possible in the oven that has many positions for the two oven trays that come with the appliance. The large cook top has plenty of space for pots and pans.
The BIG Bakers Oven is proudly made in Australia and is a true combination wood cooking and heating stove.
Nectre Fireplace Gallery